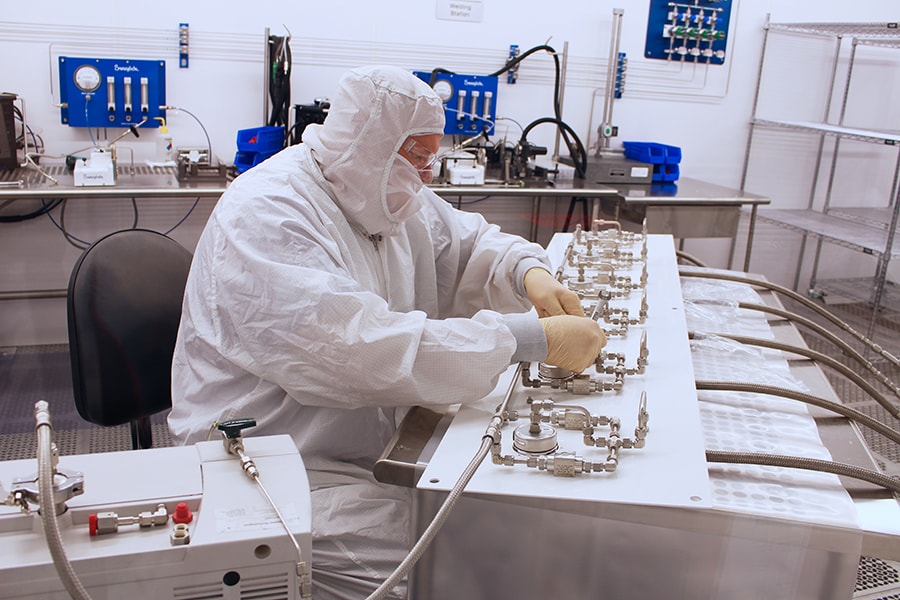 UHP Assembly in Our Class 100 Clean Room
Projects typically begin with 3-D Computer Aided Design (CAD) of your assembly using SolidWorks®.
Assembly components are procured by our Custom Solutions team. If third-party components are required, these are sourced along with Swagelok components.
Assemblies are built to precise specifications.
Completed assemblies are quality inspected, tested and packaged before they are delivered to you.
We also offer General Industrial Assemblies and sub-assemblies.
Our services include:
P&ID
Component sourcing (including parts from other suppliers)
Bill of materials
Panel fabrication
Fitting assembly
Custom tagging and labeling
Professional packaging and delivery
Other requirements you specify
Please Contact Us so that we may discuss your requirements and provide you a Quote for our services. We look forward to speaking with you!
Return to the Custom Solutions Home Page
---
SolidWorks – TM DS SolidWorks