Custom Fabricated Assemblies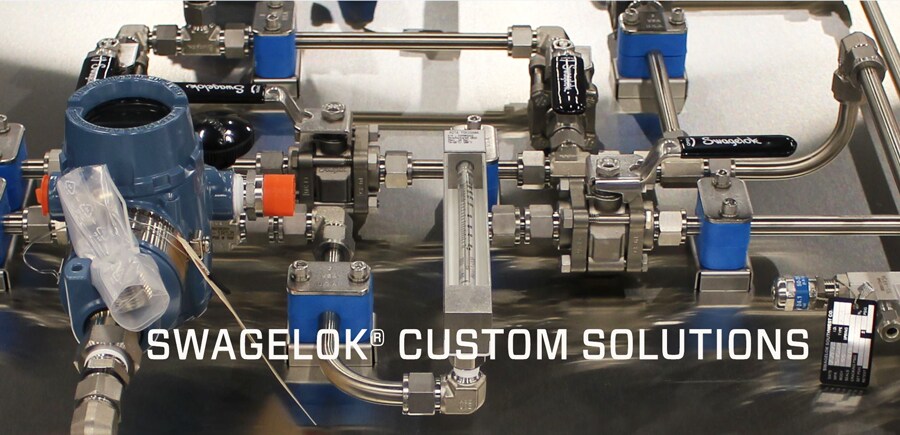 Drawings, Parts and Labor in One Package: That's Swagelok® Custom Solutions
Do you need support for your next assembly project?
Custom Solutions at Swagelok Southwest can help. Custom Solutions is our
cost-effective
,
timely
and
expert
fabrication and assembly service. Services can be purchased individually or as a package. Benefits include:
Speed
Avoid cost of special training
Eliminate cost of special tools
Avoid cost of wasted material
Avoid cost of placing multiple orders with several suppliers
Watch the Video to Learn More
Customer Testimonial
"Swagelok Southwest's Custom Solutions service is a great addition to their business. Beyond the excellent sales and service of their products, the ability to rapidly support customers with design and fabrication of components and assemblies is a valuable capability.
In order to remain competitive, ASM America has limited time to develop and assemble new products. With the help of Swagelok Southwest we have been able to reduce the time necessary to manufacture many components used on our semiconductor processing equipment."
Carl White
Staff Mechanical Engineer
ASM America, Inc.